On March 9th, the Bahá'í Community of Canada's Office of Public Affairs, alongside the Bahá'í International Community organized a parallel event at the 67th Commission on the Status of Women (CSW) in New York City, co-sponsored by the Permanent Mission of Canada to the United Nations.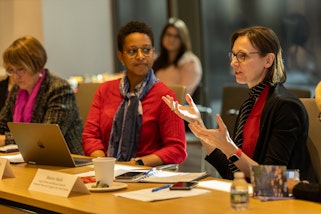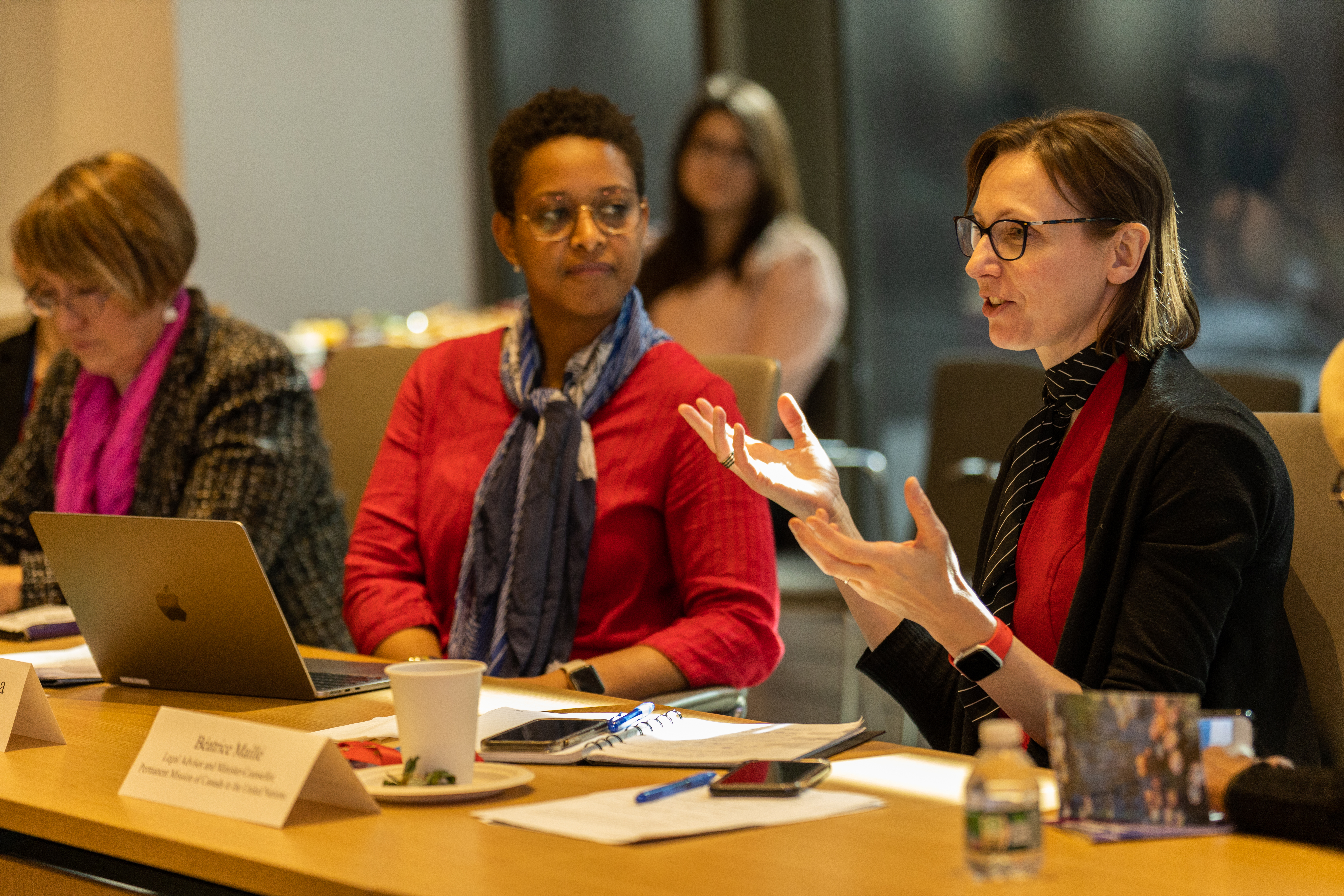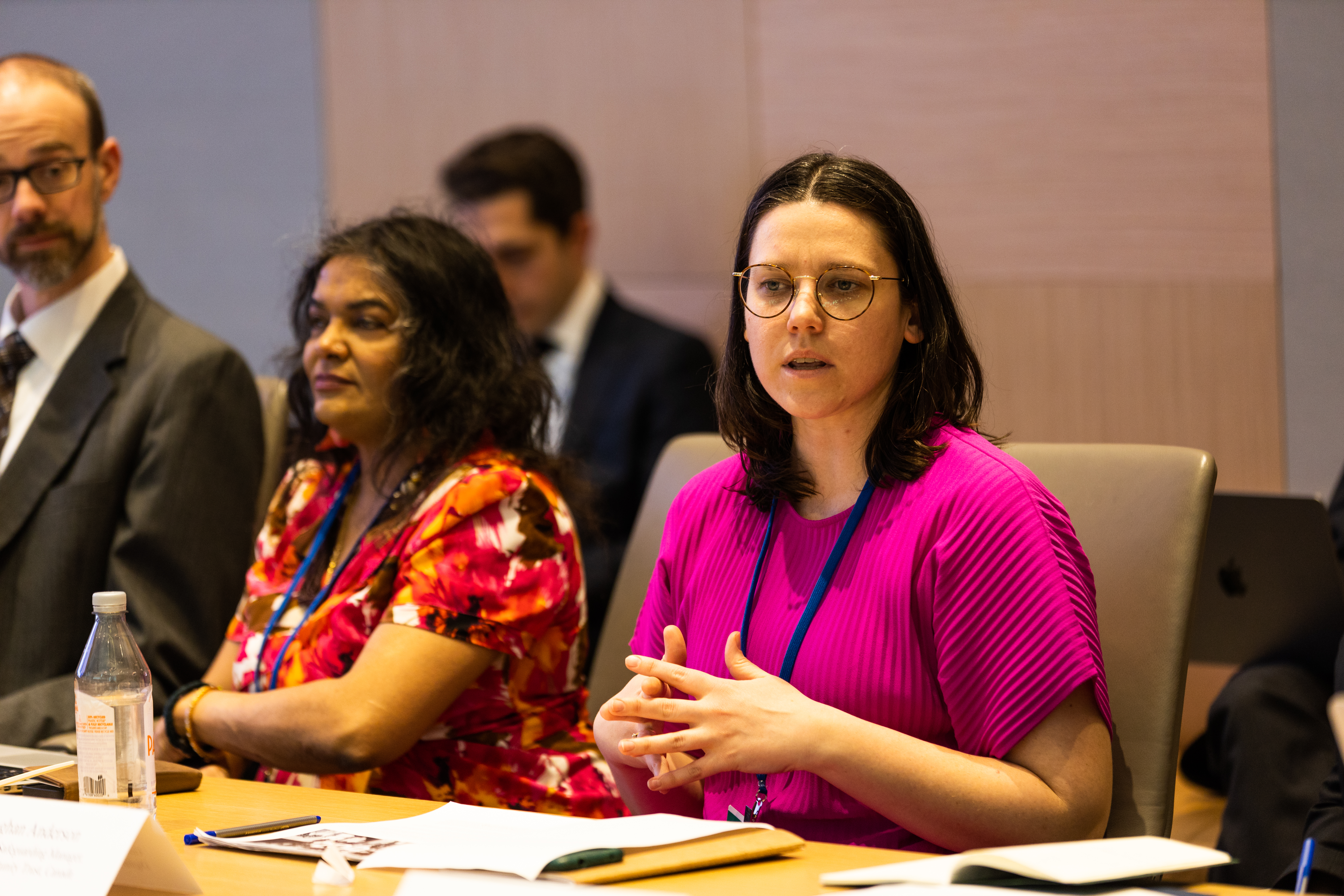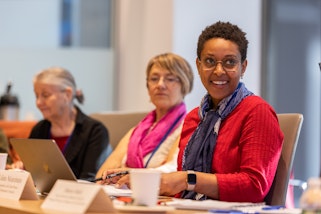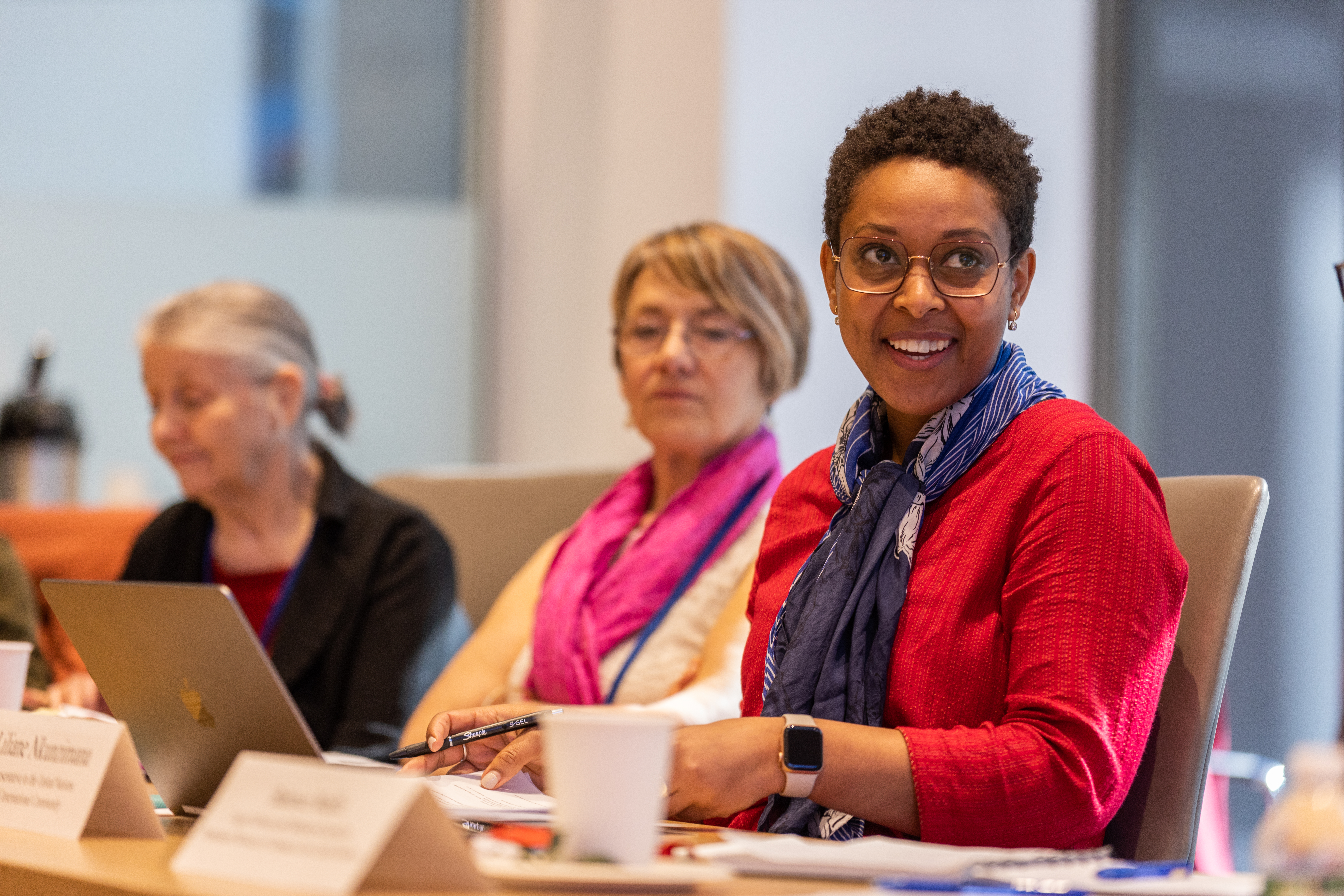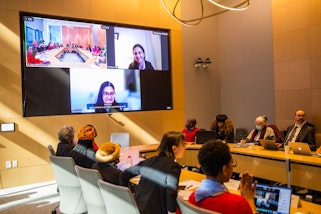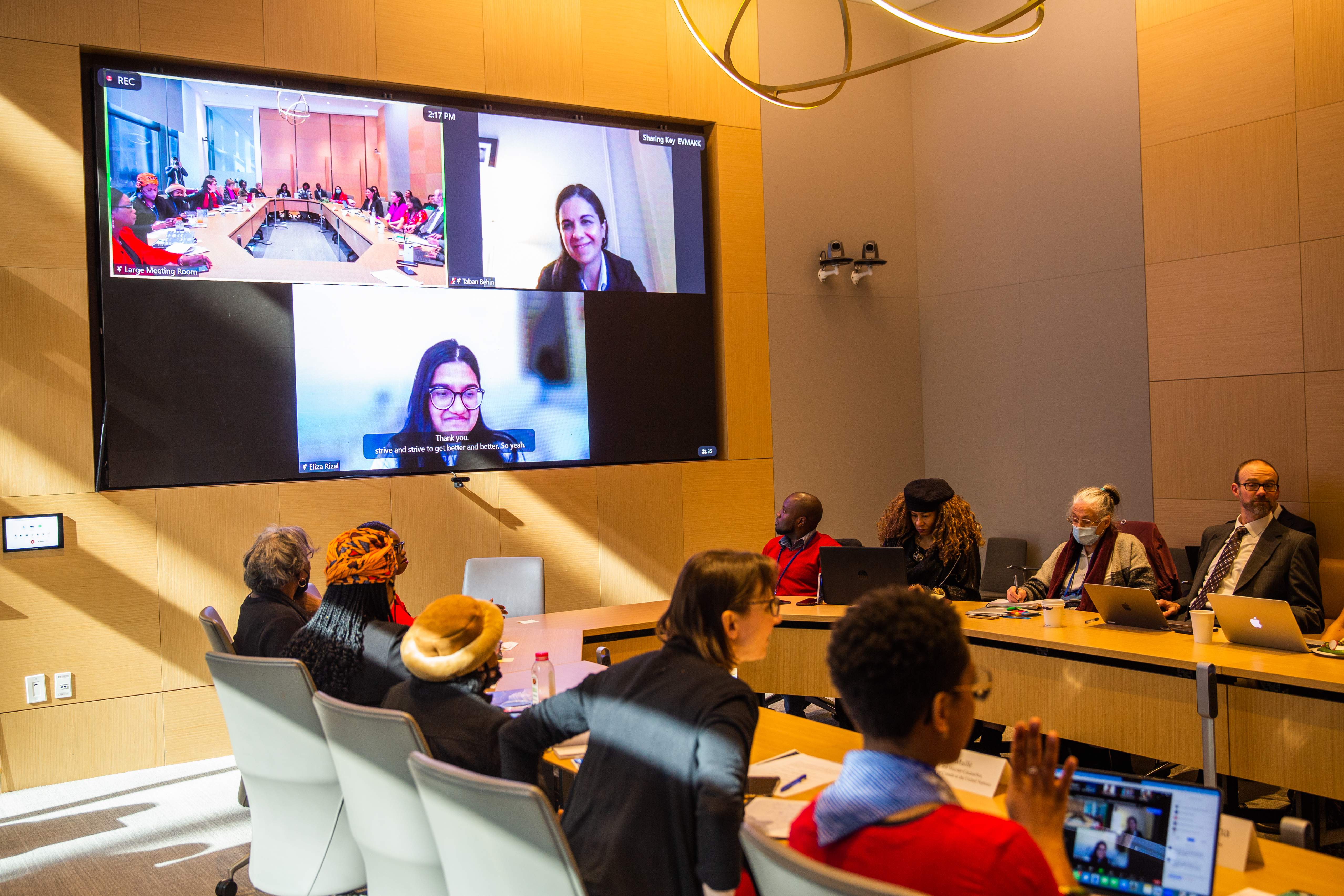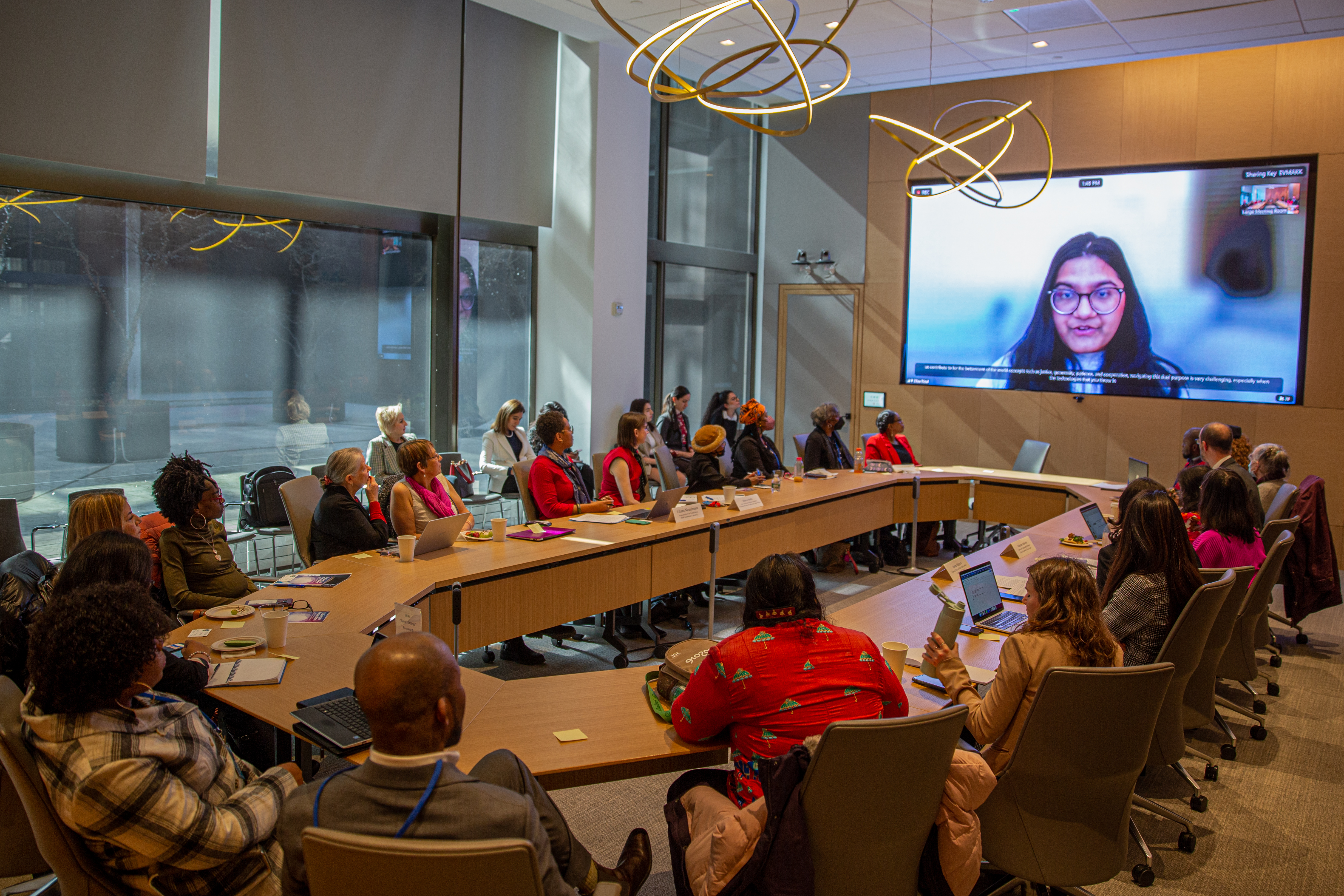 Titled "Digital Empowerment: Reflections on the role of women and girls in shaping the use and development of technology," the hybrid event invited four panellists to explore the intersection of gender and technology in Canada.
The focus on digital empowerment was prompted by the priority theme for this year's Commission, "Innovation and technological change, and education in the digital age for achieving gender equality and the empowerment of all women and girls" and drew some 70 attendees from a variety of backgrounds.
"This event was the first our Office co-hosted with the Bahá'í International Community" said Andrea Salguero, Director of the Office of Public Affairs and moderator for the event. "Bringing Canadian experiences and perspectives to CSW and participating in conversations happening in the international arena was an invaluable learning opportunity".
Béatrice Maillé, Legal Advisor and Minister-Counsellor at the Permanent Mission of Canada to the United Nations, provided opening remarks and expressed the Canadian government's desire to work closely with civil society groups in support of gender equality. "Without all your voices we would not have all the tools that we need to make sure that the international community speaks with a strong voice in the realm of digital access, innovation and education", said Maillé.
Meaghan Anderson, Gender and Safeguarding Manager at Digital Opportunity Trust (DOT) and a member of the Canadian delegation to this year's Commission, described aspects of her organization's "Dare to Shift" program. This initiative focuses on equipping youth with digital skills for entrepreneurship, including through peer-to-peer support structures.
"In the DOT model youth are not just participants in our projects, they are also implementing projects as co-designers and as leaders. Especially for young women, this is essential for building their confidence", Anderson said.
Liliane Nkunzimana, a Representative of the Bahá'í International Community, shared reflections that informed the BIC's statement to CSW including the need to reflect on the underlying values of technology and their impact on individuals and communities. "The societies that we are all yearning to create will not happen as a natural consequence of access to more material resources. Though there are very real concerns about access to internet, on its own, access to technological tools will not fix the issues of gender equality…There is room to explore how technological innovation can be aligned with shared global values", said Nkunzimana.
Taban Behin, a researcher with the Center for Digital Tools and Social Transformation at the British Columbia Institute of Technology, explored what it means for women and girls to be empowered users of technology. Among the concepts Behin addressed were consciousness of how technology both shapes and is shaped by social, economic, political, and cultural forces. Behin shared how community research projects that engage youth and families in dialogue around the impact of technology can serve to increase consciousness about its influence and create a positive shift in the culture of that community.
Eliza Rizal, a 3D animation student involved with a grassroots-based Junior Youth Empowerment Program, noted young people can become digitally empowered when technological use is accompanied by a strong sense of moral purpose and qualities such as justice, generosity, and cooperation, that help individuals contribute to the betterment of the world. As an example, Rizal shared the experience of a small team of youth in Brampton, Ontario that created COVID-19 vaccine information videos in Punjabi for community members lacking culturally responsive vaccination information at the height of the pandemic.
A recording to the event is available here.