"What are our aspirations for youth? Not only in the realm of employability but also in their personal development – as people not just as workers."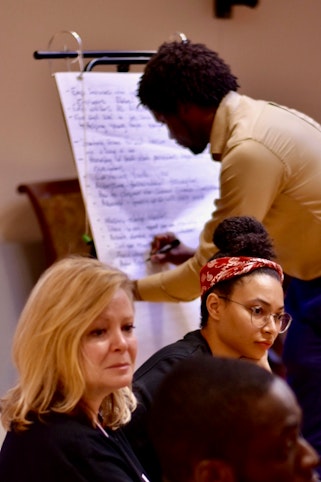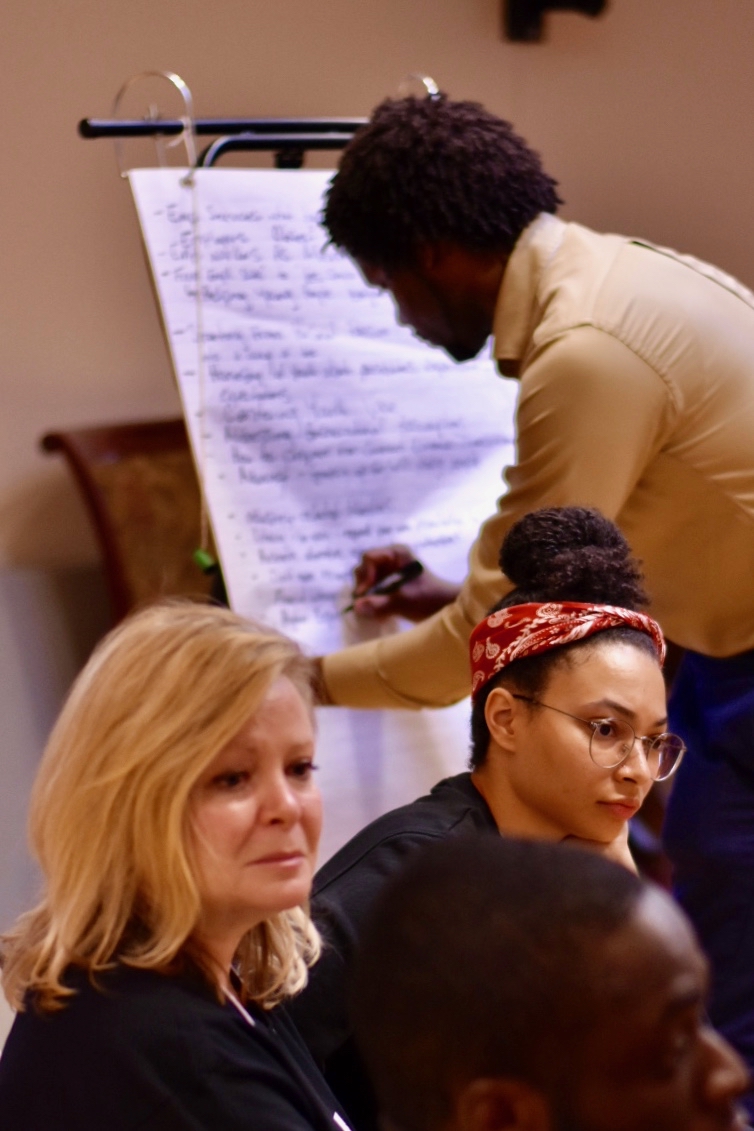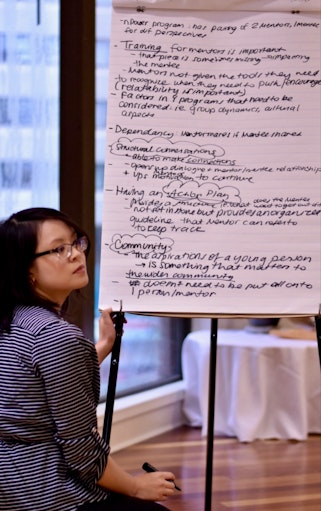 This was one of the remarks made by Tanika McLeod, a research associate with YouthREX (Youth Research and Evaluation Exchange), at a Community of Practice gathering held at the Toronto Baha'i Centre on "The Power of Mentorship in Youth Employment Outcomes". About 40 people attended from dozens of organizations and government agencies across the Toronto area.
It was the second Community of Practice organized in partnership with the Office of Public Affairs of the Baha'i Community of Canada.
The first event brought together people from various agencies and organisations to explore pathways to youth employment. "We agreed that positive youth employment outcomes involve not only the efforts of youth themselves, but the structures and systems that do – or do not – support them as they transition into employment and adulthood," said Cyril Cromwell, Learning and Development Manager with YouthREX. "Therefore, it is not only "take-off" into work that requires attention, but also successful "landing" in more secure work."
The outcomes of that gathering were captured in a reflection paper and a series of short videos.
"Building on the first gathering, we decided to focus on the role that mentorship plays in helping young people to become protagonists of their own future and development," added Ashraf Rushdy, Project Coordinator with the Office of Public Affairs. "We wanted to learn more about the characteristics of a successful mentoring relationship and the kind of environment or culture that allows mentoring programs to take root and develop naturally."
The gathering began with a number of guest speakers sharing their experience with mentorship programs. Neda Farahmandpour spoke about her experience in a number of professional settings, and with the Wordswell Association for Community Learning, a Baha'i-inspired organization.
"The transition from school to employment requires that young people know themselves and what they can offer. Mentorship can help to give them a sense of conviction to make a plan for their future based on their own talents and abilities," she said.
"In relation to this, a mentor doesn't just get through a checklist, but has to see a youth – their strengths, their aspirations – and then help these to find expression and be nurtured in collective experiences."
Tanika McLeod added that effective mentorship requires "knowing the youth and the realities of their lives, including what they face at home and in school… This means creating a holistic approach that is more than just a problem-solving operation, but which has a more integrated view of the life of the young person."
Within smaller group discussions, many participants also spoke about the precarious nature of work that many youth encounter as they join the workforce. This has implications for how mentors help young people to think about their future. Successful programs take a strengths-based approach that builds confidence, and teach youth skills that are transferrable between jobs and can be used in a changing workforce.
Participants also consulted about how young people can be supported to explore alternative economies and ways of earning a living, which may be outside of structures that foster dependency and exploitation.
This was a theme also raised in a thought piece shared by the Office of Public Affairs, which reflected on insights from the Baha'i community's experience with programs that support the mentorship of young people:
Our hopes and aspirations for young people extend beyond helping them to fit into a prescribed role in society, especially one that gives them few opportunities for future progress. We might also envision young people as capable of becoming protagonists of their own growth and development, and catalysts to transform their social circumstances. If we see them in this light, then mentorship would extend beyond learning to produce an attractive CV, how to do well at an interview, or developing entrepreneurial skills. It would also include helping them to reflect on the condition of society and their own potential to contribute constructively to its transformation.
The next meeting of the Community of Practice will be in September 2019.
Photo credit: Chris Penrose, YouthREX