Over the past several months, around 100 people have participated in a series of seminars that have examined the role of religion in the process of immigration in Canada. The latest and final seminar focused on civic engagement and the participation of newcomers in the life of society.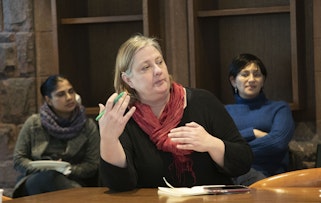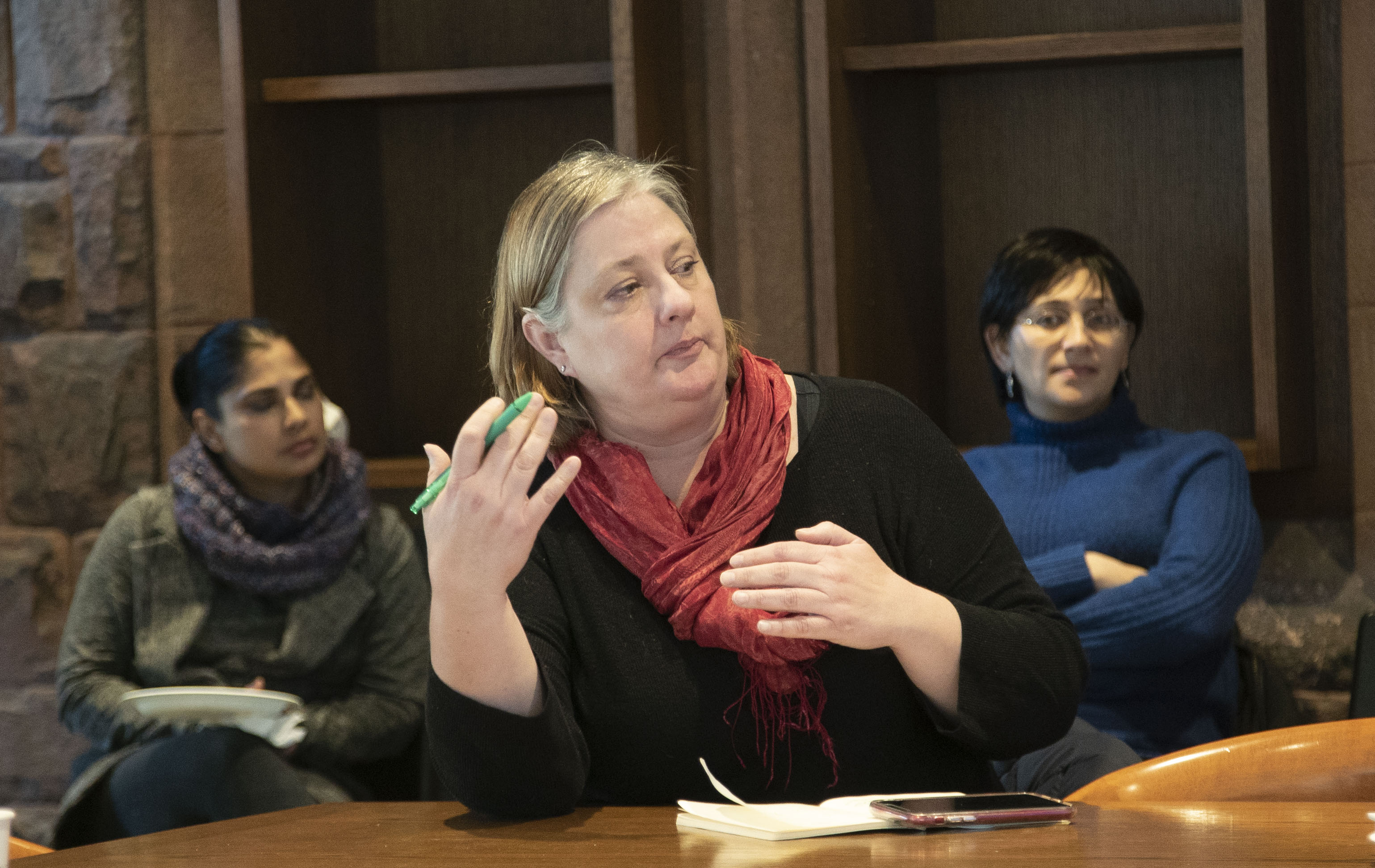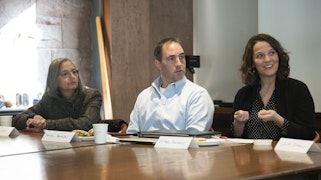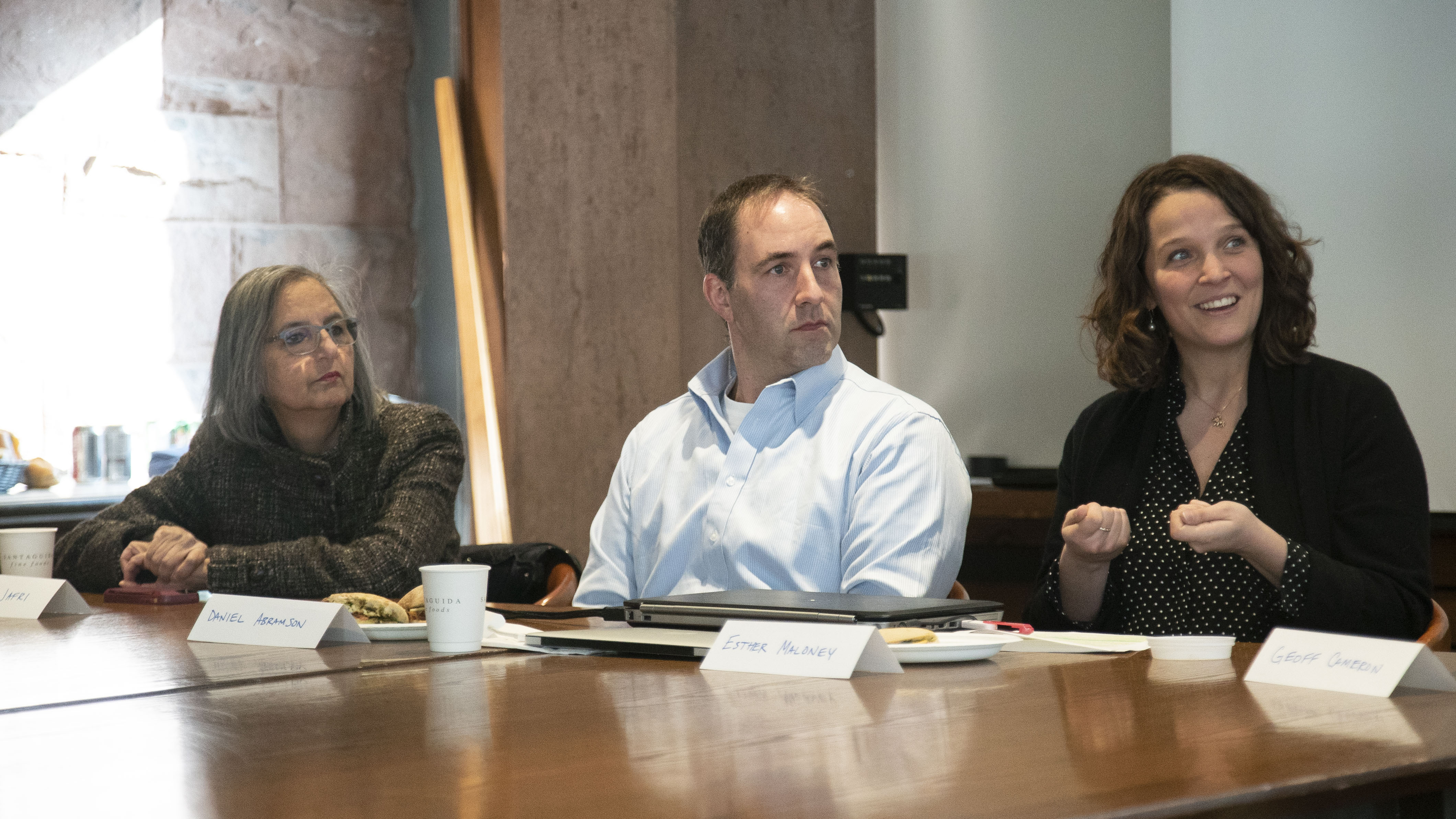 The seminar series is a partnership between the Baha'i Community of Canada's Office of Public Affairs, the Global Migration Lab at the Munk School of Global Affairs and Public Policy, and the Multifaith Centre at the University of Toronto. It brought together practitioners, academics, students, and community members to learn about and discuss the "religion-migration nexus," initial settlement in Canada, processes of mutual accommodation, and now citizenship and civic participation.
Each seminar generated discussion about the ways in which religious belief and practice, religious community life, and religious institutions influence migrant pathways to participation in Canadian life and society.
The latest seminar focused on a number of questions: In what ways, and under what conditions, does religion help or hinder this process of civic participation for newcomers to Canada? What can be done to strengthen the participation of newcomers in Canadian society in a way that does not enforce a rigid or closed secularism? How should religious groups structure inter-faith dialogue differently to promote greater civic engagement? What other spaces exist for this conversation to develop?
Discussion was led with opening remarks by Adiba Hasan, a graduate student at the Munk School who has worked as a coordinator of the seminar series in association with the Office of Public Affairs and the Multifaith Centre. A panel discussion featured a number of speakers: Esther Maloney, Director of Illumine Media; Nuzhat Jafri, Executive Director of the Canadian Council of Muslim Women (CCMW); and Daniel Abramson, Curriculum Development Director, Tikkun Project-Leo Baeck Day School.
Ms. Jafri described a rapidly changing religious landscape in Canada, as the population of Muslims grows as a result of immigration and natural increase. The CCMW aims to affirm the identities of its members as both Canadian and as Muslim, and to try to "break down barriers to help people talk to each other." She emphasized the importance of youth as a population to engage in efforts to correlate the principles and values of their religion with an orientation of "servant leadership" and "community building" with the wider society.
Mr. Abramson spoke about the role of education in fostering attitudes and practices of civic engagement, within the context of a Jewish day school. The study of Biblical stories and Jewish texts help to foster a sense of identity that allows students to be positive agents of change within their communities. He gave examples of environmentalism and work with homeless populations.
Ms. Maloney talked about insights that emerged from her graduate research and the work of Illumine Media, a Baha'i-inspired project that works with young people to produce new media. In Toronto, many young people do not see their personal circumstances, family life, or spiritual aspirations reflected in the media they consume. She observed that "young people have a desire for nourishing narratives that can fill them up," and that "the stories we tell can be an emotional and spiritual bridge across our differences."
Mr. Abramson added that the discourse and practice of multiculturalism in Canada sometimes overlooks the role played by religion. In our interest in being "open" to others, we sometimes "jump right over trying to understand each other."
Ms. Maloney noted that often children and youth are the most influential protagonists in the process of immigration and civic participation. "They are at the edge of the family, the one who bridges between the family and the community." For them, religion can be a spiritual resource that helps them to manage and resolve the contradictions and tensions between home, school, and civic life.