On March 6th, the Baha'i Community of Canada's Office of Public Affairs, together with the University of Toronto's Munk School of Global Affairs sponsored a seminar on religion and migration, which explored the various ways in which religious groups, immigration, and public opinion are interconnected.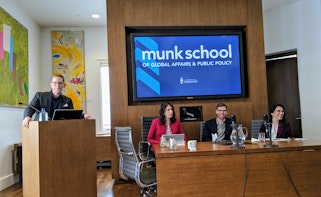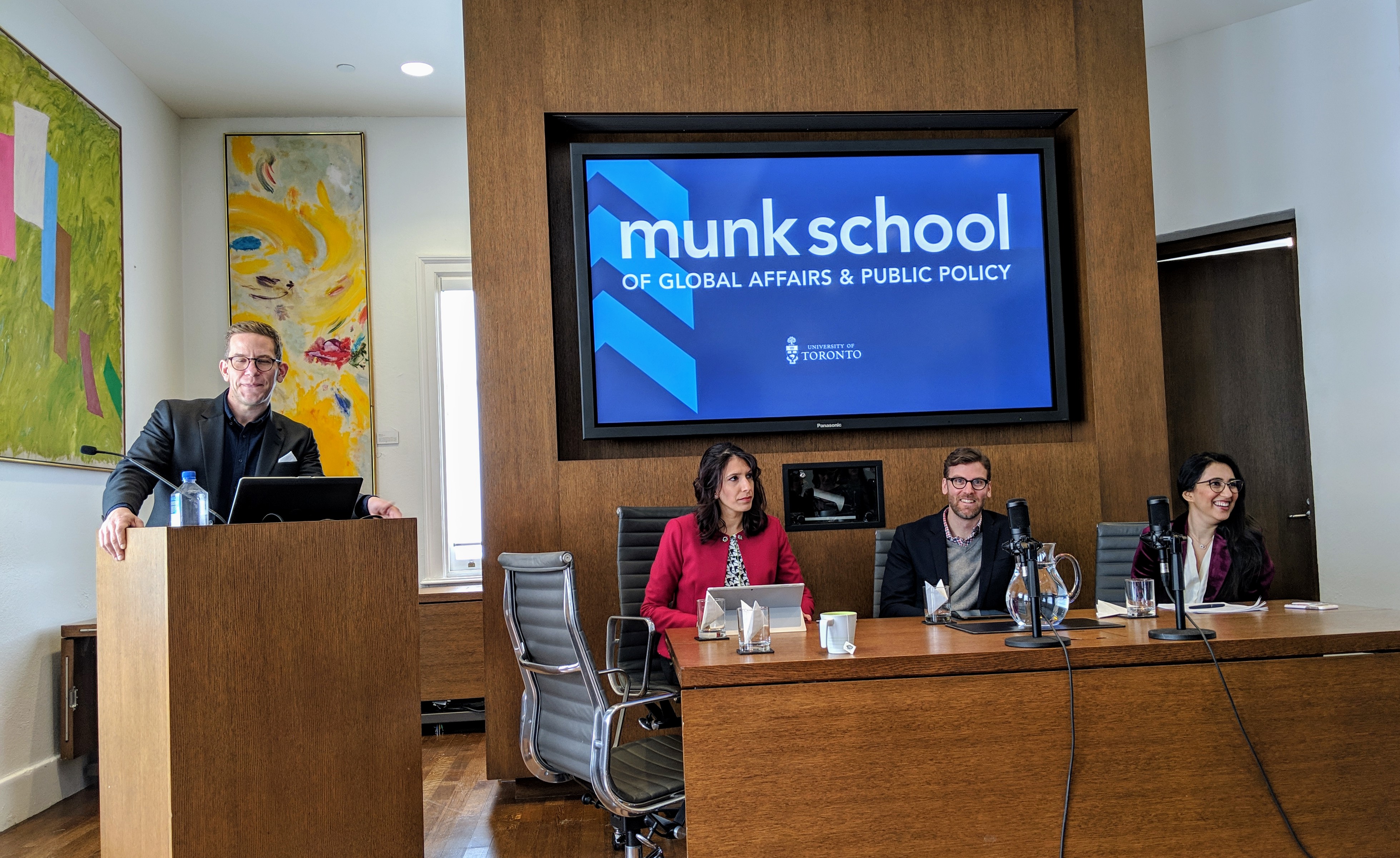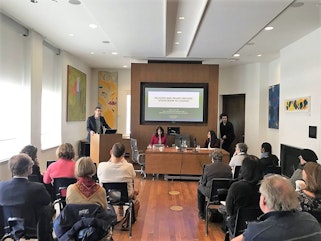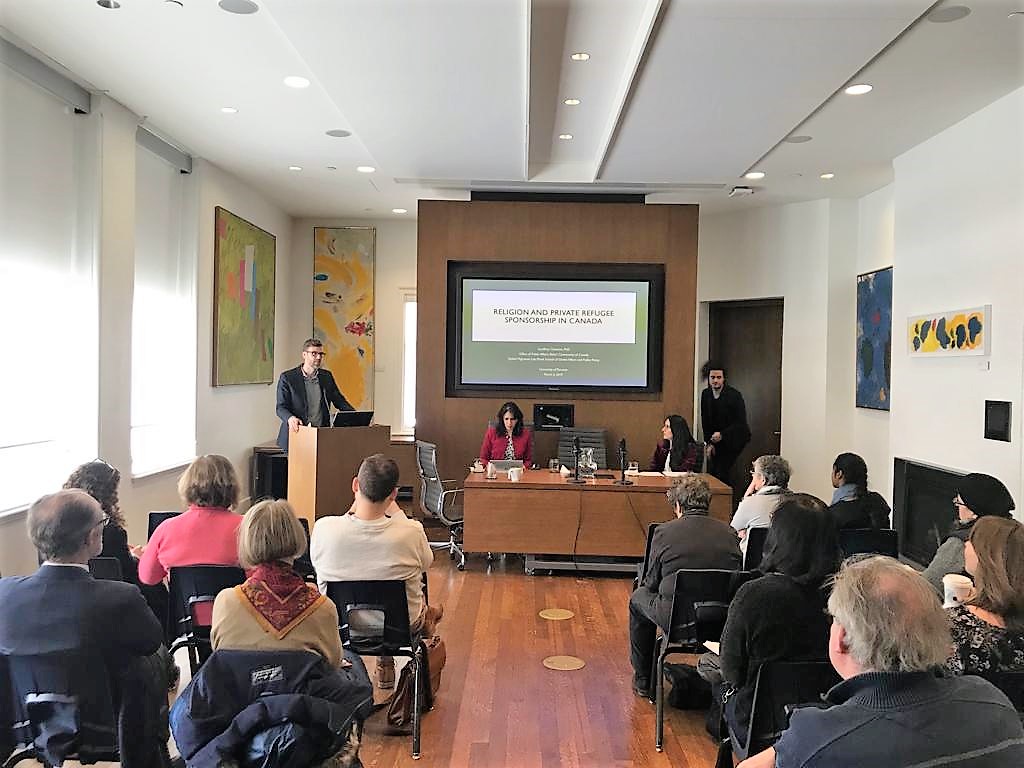 The seminar examined how religion shapes migration and vice versa: How have faith groups influenced immigration patterns and policy? How is immigration changing religion in a secular Canadian society? And what do Indigenous experiences of displacement tell us about popular narratives of welcome?
The seminar was part of the University of Toronto Global Migration Lab's series of seminars on Global Migration Challenges, organized in partnership with Immigration, Refugees, and Citizenship Canada.
At the beginning of the seminar, Geoffrey Cameron, Director of Public Affairs for the Baha'i Community of Canada, explained that the reason the Baha'i community was co-sponsoring the seminar was out of a desire to support the development of knowledge about issues of national public concern, including citizenship and migration. It is hoped that this seminar will be the first in a series to explore the relationship between religion, citizenship and migration in Canada.
The first speaker, Shachi Kurl, Executive Director of the Angus Reid Institute, presented recent polling data gathered by the Institute, which demonstrated the ways in which immigration is changing Canada's religious landscape.
She noted that as a country with relatively high immigration, Canada is already seeing the effects on how residents view the role of religion in public life. Recent immigrants, and even second and third generation immigrants, have much more favourable views about the contributions of religion to Canadian society than do others. One explanation for this is that immigrants also receive concrete assistance from religious groups when they arrive.
Ms. Kurl expressed some concern about the way in which questions on immigration policy are framed in Canadian public discourse, and made a plea for a more open dialogue about the challenges of managing immigration fairly in the 21st century. She noted the "fog"- like state of the conversation, pointing specifically to the tendency in the public to draw no distinction between kinds of migrants arriving in the country.
Dr. Cameron discussed some of the findings from his research on the development of private refugee sponsorship in Canada. He noted that religious groups have played a key role in the development of the program, and discussed some of the implications for policy today.
Sadia Rafiquddin, a journalist and broadcaster, presented from a more personal angle, comparing her experience arriving in Canada as a refugee fleeing religious persecution in Pakistan, with what she has learned from Innu elders in Labrador. She discussed the ways in which spirituality and identity contribute to the ways in which we feel at home and construct a sense of belonging to a place. Ms. Rafiquddin also raised for consideration the increasingly polarized conversation around migration in Quebec, and the role that popularized narratives of immigration play in this 'othering' of migrants.
One challenge raised by the speakers in the discussion portion is how to confront the problem of religious intolerance that is often related to immigration and settlement. Ms. Kurl explained that research conducted by the Angus Reid Institute has shown that people who participate in a religious community show higher degrees of toleration towards other religions than do those who are religiously unaffiliated. Religion can often play a constructive role in promoting greater acceptance and inclusion of immigrants in the life of Canadian society.