In-person seminars for undergraduate students have resumed and expanded across Canada this summer with the easing of COVID-19 related public health measures. Offered by the Institute for Studies in Global Prosperity (ISGP), the ten-day seminars create a space for university students to develop their capacity to participate in the prevalent discourses of society and to reflect on how their education can be directed towards social change.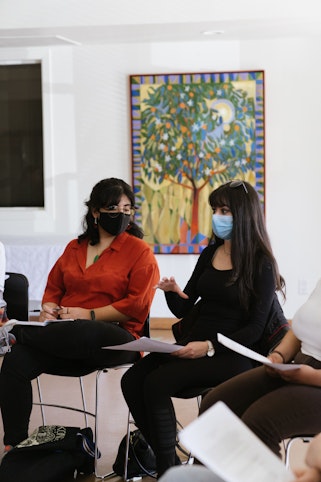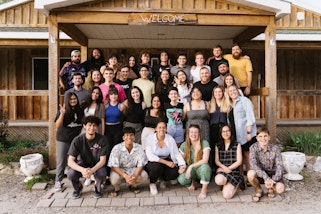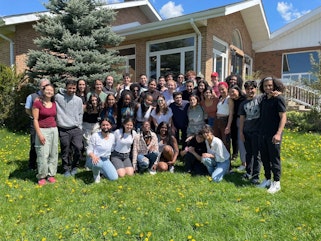 The undergraduate seminar, offered annually to students over four years, is designed to accompany students through each year of their undergraduate studies. Held in multiple localities around the world, the global seminar now serves youth from over 100 countries around the world.
In Canada, annual seminars have historically been offered in British Columbia, Ontario, and Québec. At the height of the COVID-19 pandemic, participants attended online seminars hosted by ISGP several times a year or met in smaller groups for shorter periods of time where possible. For many students, particularly those who began university with remote study, the opportunity to participate in a collective learning environment throughout the pandemic was especially meaningful.
Following an in-person seminar held at Bishop's University in Lennoxville Québec in early June, one participant shared that "the education sections [in the seminar] helped me a lot. I just changed my program in university, so I really think about this subject a lot. The seminar has helped me think about how to be more efficient in my studies and how to distinguish between information and concepts presented in my university courses."
Another participant commented on their increased awareness of the influence of the media in their life following participation in the seminar "I found it helpful to examine the influence of the media in society, and especially on children. The influence of the media is sometimes difficult to identify as we are surrounded by it and don't often question it. I am interested to learn about how the media can bring fruit to a community. There are destructive elements in the current media landscape but there are also constructive elements that can do good".
This year, an effort to increase access and respond to growing interest in the seminars among students has resulted in an expansion in the number of in-person seminars now offered in Canada – from three to six annual seminars to be held across the country. Two of these seminars are planned for Ontario – one in May and a new annual offering in August. A seminar will be offered in Alberta for the first time this summer in addition to two in British Columbia – one in August and one that will begin in 2023. The French language seminar, open to francophone students from any province, will continue to be offered in Québec.
For more information about the seminars visit here.