On March 30th, 2023, over forty people, including children and adults, gathered at the Toronto Bahá'í Centre for an evening of Indigenous teachings and dialogue. The event, a partnership between the Bahá'í Community of Canada's Office of Public Affairs, the Toronto Bahá'í Centre and Neenahnew Oskapewasik, offered an opportunity to learn from visiting Cree Elders Frances Whiskeychan and Patrick Etherington.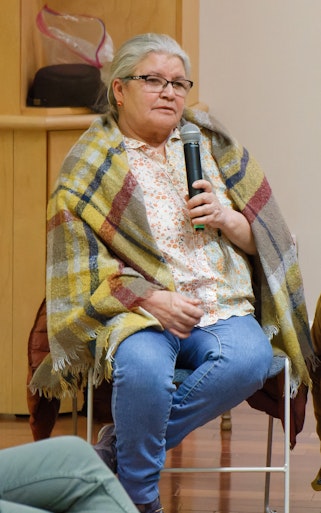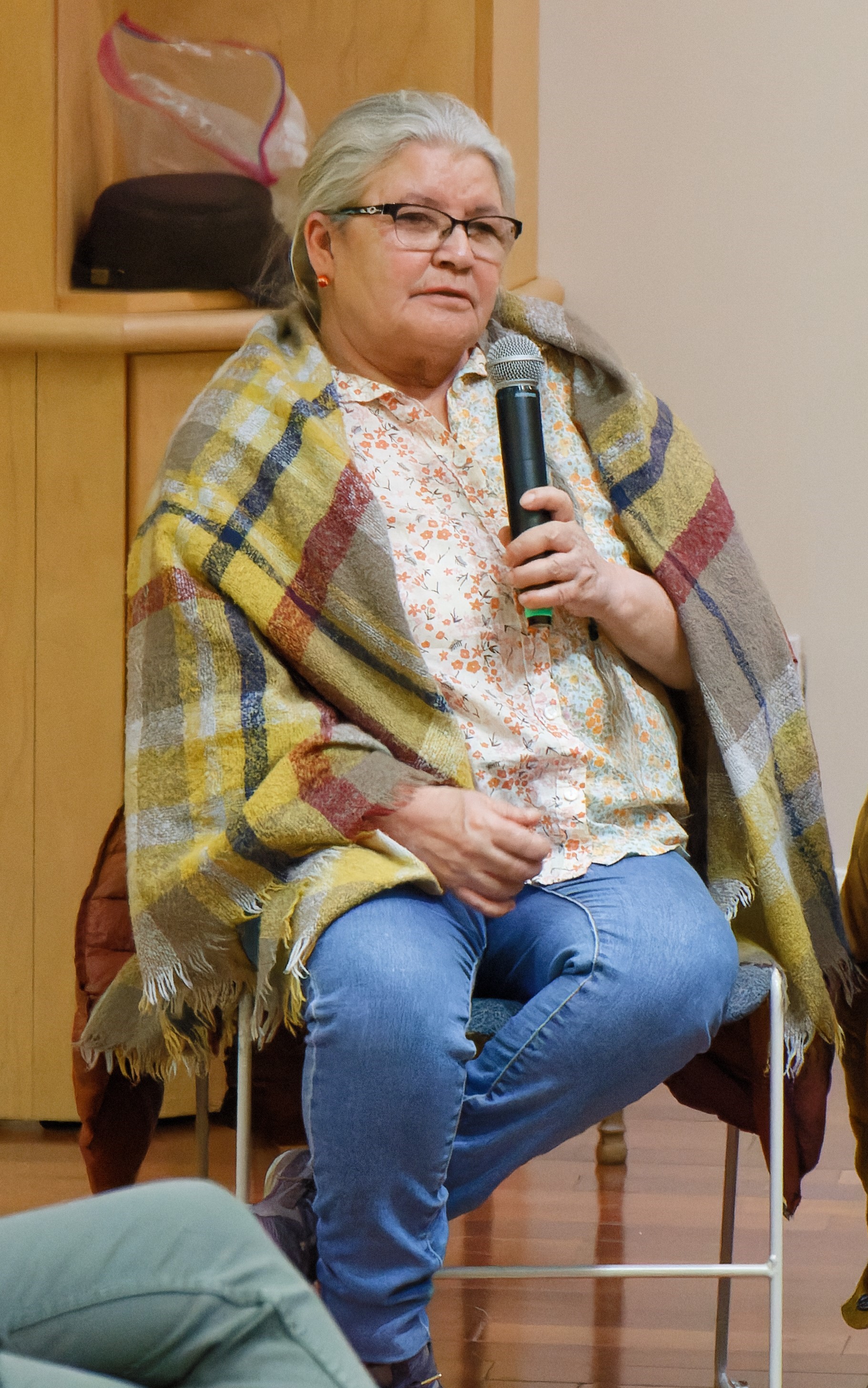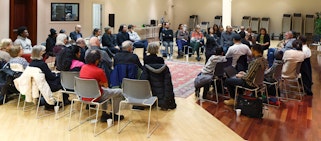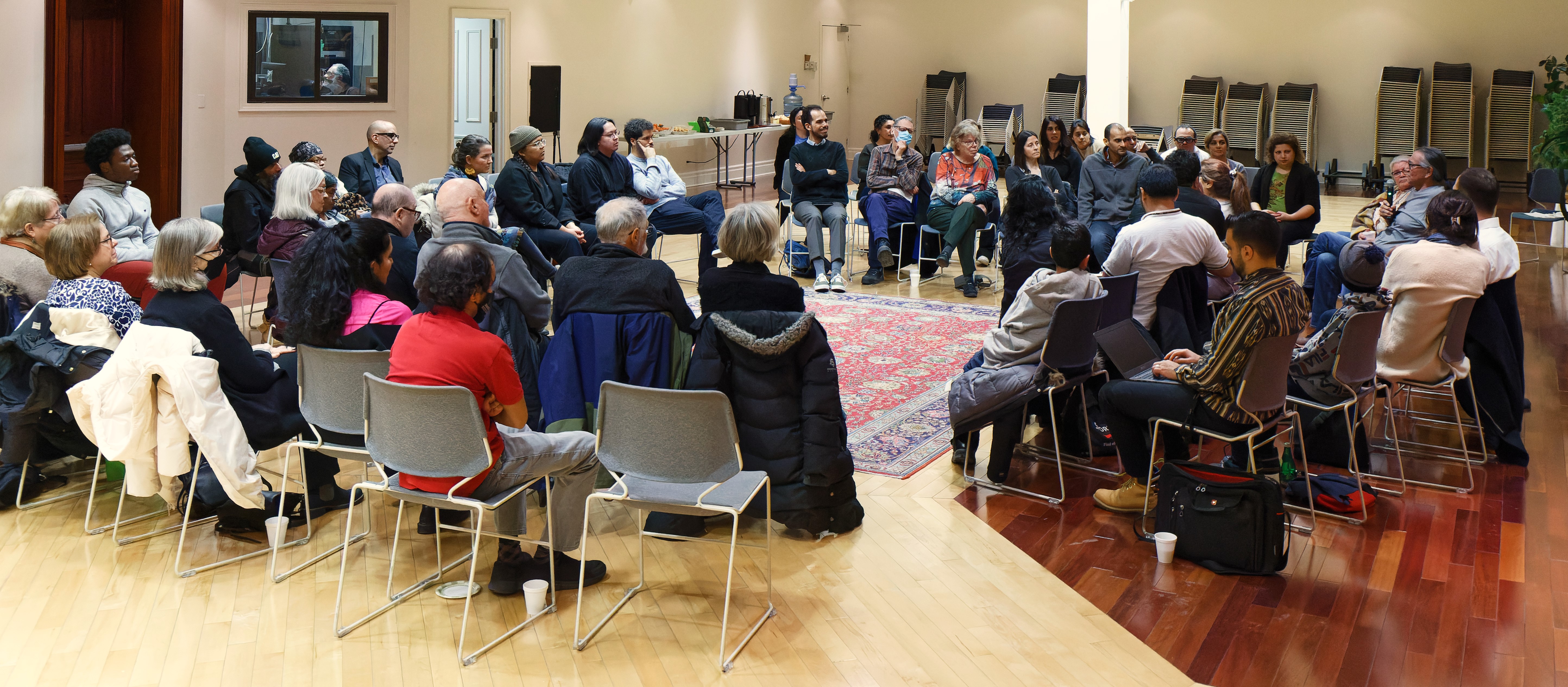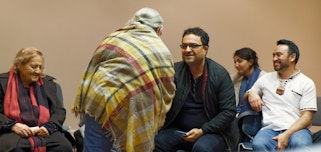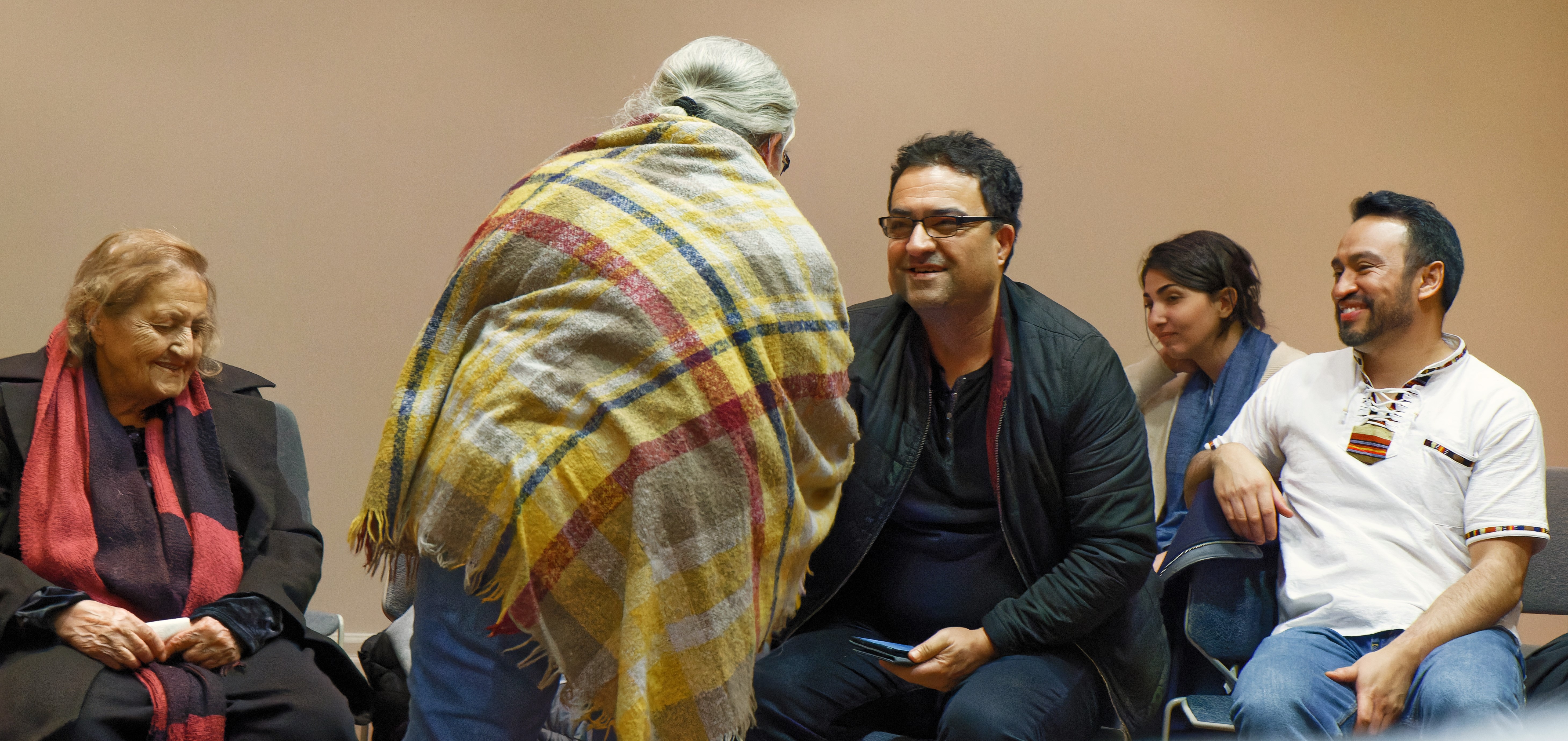 The evening began with words of welcome from Rolando Aguilera, a member of the Toronto Bahá'í community and host for the event. Aguilera expressed appreciation for the spiritual nature of the Elder's educational work – work the Elders describe as "undertaking Spiritual Walks across Turtle Island, to educate community members about the Indian Residential School Survivors and those who did not make it home". Reflecting on the life of ʻAbdu'l-Bahá, Aguilera shared how the Canadian Bahá'í community's commitment to reconciliation is animated by the principle of the oneness of humanity that was central to his life and message. Through this principle "difference[s] in complexion, culture, language, nationality, religion of the world of humanity ought not be the cause of division but the source of celebration".
Drawing from their experiences as community educators and survivors of Indian Residential Schools (IRS), Elders Whiskeychan and Etherington's opening presentations focused on the importance of land-based education and healing, and the importance of engaging faith communities in the work of reconciliation. Etherington spoke about the dehumanizing effects of the IRS system and the ongoing effects of colonization. He emphasized the importance of feeling a sense of responsibility for the well-being of the next generation, noting that Elders as well as young people have a role to play in overcoming a history of conflict and injustice. Etherington said that listening to the difficult history and its effects on the lives of Indigenous peoples with an open heart was a key part of this.
Whiskeychan spoke about the importance of separating individuals' actions from those of their ancestors, noting that the opportunity to repair relationships always exists through showing respect for others' different cultures and beliefs. She also spoke of the strong presence of Indigenous cultures in the country as a source of hope: "We have our culture, we have our belief, our language, and nothing can take that away from us anymore. We are very strong and going forward, but we still must teach our children and their children to continue on."