From March 15 to 26, a representative of the Baha'i Community of Canada joined an international delegation led by the Baha'i International Community's United Nations Office to attend the 65th session of the UN Commission on the Status of Women (CSW).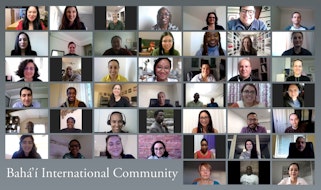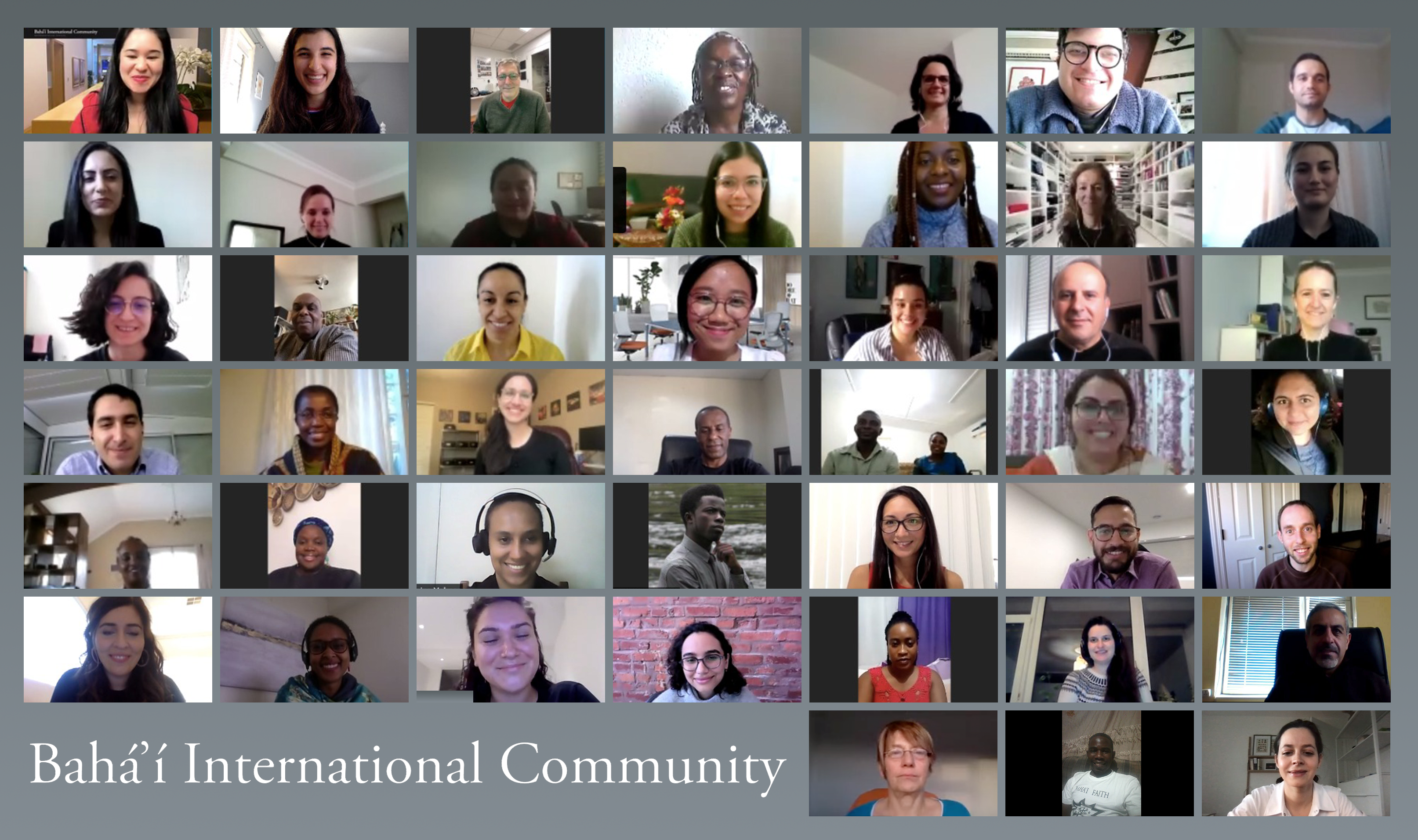 The Baha'i International Community's (BIC) 49 delegates joined more than 25,000 participants from around the world for the gathering. This was the largest gathering since the 1995 World Conference on Women in Beijing, held with the purpose of advancing the global discourse on gender equality.
The CSW took place virtually this year in light of the ongoing coronavirus pandemic, which allowed the Baha'i International Community to send a diverse delegation of men and women from Mexico, France, Australia, Ethiopia, Turkey, Papua New Guinea, Canada, the United States, and many other countries.
Delegates were invited to join more than 700 sessions exploring a range of topics including: women's participation in decision-making and leadership, empowerment of women and girls, feminist action for climate justice, peace and security, domestic violence, and digital safety.
The coronavirus pandemic has exposed many ways in which humanity has yet to fully apply the principle of the equality of women and men to its social, political and economic life.
"Against the backdrop of a world significantly impacted by the global coronavirus pandemic, in addition to women and girls bearing the greatest impact of this health crisis, there is a growing recognition of the indispensable role that women in leadership play," shared Saphira Rameshfar, Representative of the BIC to the United Nations, in one of the sessions.
The BIC contributed a statement to this year's CSW titled, Leadership for a Culture of Equality, in Times of Peril and Peace. "It has never been so clear how much humanity benefits when women's leadership is embraced and promoted at every level of society, whether in the family or the village, the community or local government, the corporation or the nation," it says.
The statement proceeds to highlight several characteristics and capacities for effective leadership, including "the ability to harmonize different voices and foster a sense of common endeavor."
"A question of central importance facing this Commission and the international system as a whole," the BIC concludes, "is how women's capacities can be embraced and integrated in times of peace as well as turmoil, in daily routine as well as exception." Women and co-hosted by
During a discussion centered on the BIC statement, Charlotte Bunche of the Center for Women's Global Leadership at Rutgers University said, "I think that the model that [the BIC] put forward is really important. We need to understand that a model of equality… isn't about making women equally dominant over other people to make them leaders…"
The BIC also hosted a screening of the film, Glimpses into the Spirit of Gender Equality, as a side event with the NGO Committee on the Status on Women.
Ms. Rameshfar, who moderated the event, explained in her remarks: "This film aims to instil a sense of hope and optimism. As we recommit our efforts within the UN towards the vital requirement of gender equality, and as we work to live out this principle in our own lives, we move forward with our eye on the long arc of history and remember that the trajectory of humanity's future is bright."
Delaram Erfanian represented the Baha'i Community of Canada at the CSW this year. She reflected: "In many sessions there was a clear exploration of the ways in which the family unit, people in the grassroots, the regions and nations are seeing the fruits of enabling the full expression of women's potentialities in all facets of life, including in leadership and male-dominated industries."
She continued, "In the days and months to come I will continue to bring to mind this passage from the BIC's statement, which emphasizes the concept of capacity building: 'of enabling the ability of women and men, girls and boys alike, to champion and apply the principle of gender equality in all manner of circumstances and situations, for the betterment of all'."